Water Quality Improvement Device
ARIORES is a patent product with over 40 years of research and development.
It prevents and removes the scale which adhered and suppresses the occurrence of red rust without damaging the piping used in all materials and applications.
ARIORES contribute to environmental protection with products that are friendly to people and the environment that do not use any chemicals.
※ Scale: Calcium and so forth dissolved in water stuck inside the pipe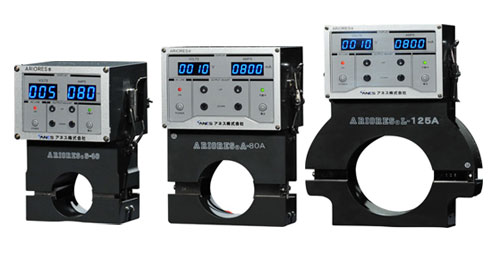 The efficiency and advantages of electromagnet
Prevention and removal of scale, silica and rust (red water) in piping
Maintenance and prolongation of service and water supply and drainage, cold and hot water, cooling water, piping of piping equipment and related equipment (prevention of deterioration)
Removal of sticking dust on the heating surface of the boiler, saving of labor and maintenance
Control of outbreak of general bacteria, legionella genus bacteria
Preventing and cleaning up rust,dregs,silica into water pipe changing red rust which pipe was leaked out by the red rust to black Rust that the black rust will extend the expiration.
It will extend extend the expiration.
Cleaning up and protecting stain of the cooling system, lubrication tools, then it will react from a sharp crystal to a hexagonaL crystal, that it cannot be in a pipe.
It will help you to save power of device, easy to look after, reduce cost of utilities and cost of fixing or changing a pipe, so the cost of utilities will be 300-900 per year
It will help you to reduce Bacteria preserving environment, we have never used chemicals and our employees will never touch with chemicals
Magnetic Field
When N, S magnets are attached to the outside of the pipe, current induced by Faraday's law of induction flows along the tube wall.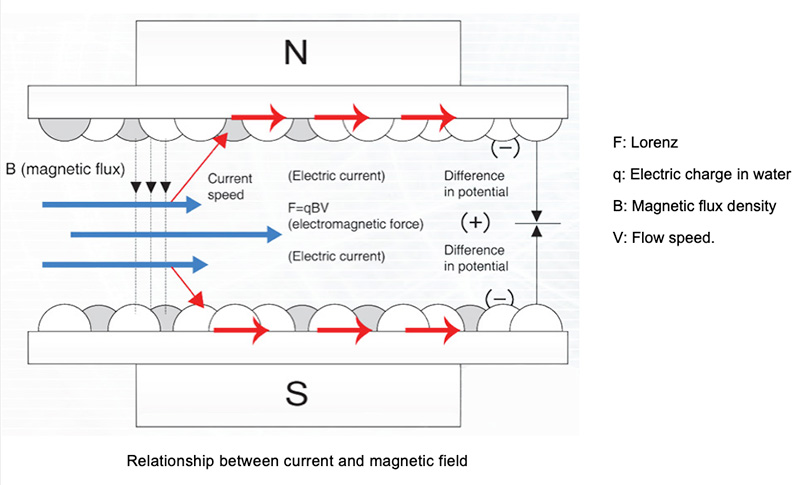 Removal of scale by installing the magnetic field part and electric field part within the pipe, a line of magnetic force is generated within the pipe. When fluid passes through this line of magnetic force, an electric current is generated along the pipe wall, which causes electrolysis. Due to this electrolysis, the substances adhered to inner walls of piping, such as scale are gradually removed/dissolved. (Faraday's law of electromagnetic induction) Scale adhesion not only shorten the lifetime of piping but also reduces heat exchanging effect of heat exchanger/condensation machine etc., which will result in energy loss. Additionally, it will be the major cause that may incur enormous costs for pipe washing work or renewal work.
Red oxide (Rust) is found in oxygen rich environment, where the iron, oxygen and the presence of water mixed to form a chemical reaction. ARIORES reduces red oxide and eventually formed a black oxide which is a good protection for metal.
ARIORES also reduces the formation of bacteria like legionella as it removes scale and slime which is a hot bed for bacteria growth.
Overall, ARIORES helps to reduce maintenance cost and also contributes to environmental protection by reducing and eventually eliminating the use of chemical.
Installation of ARIORES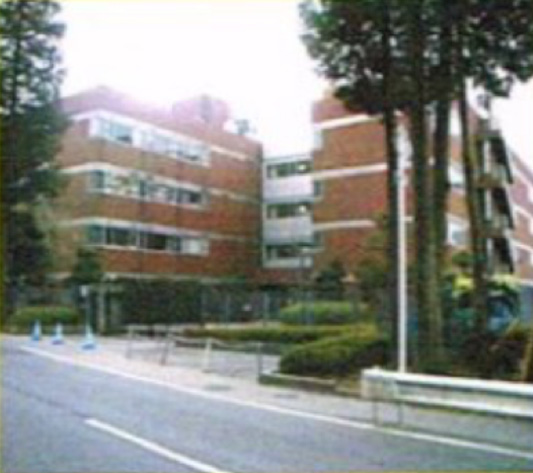 Schools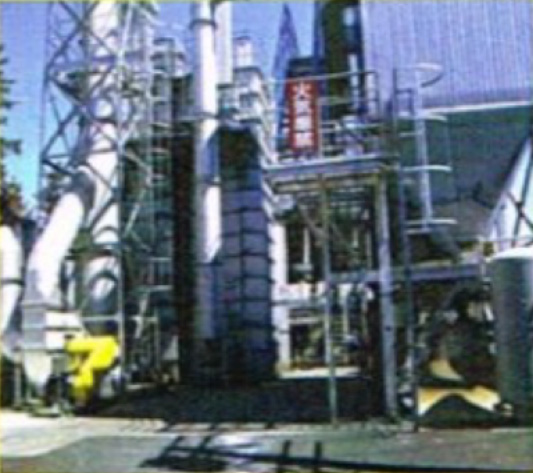 Incinerators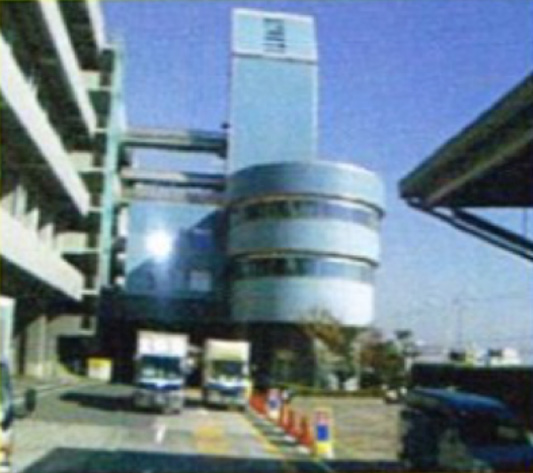 Distribution Centres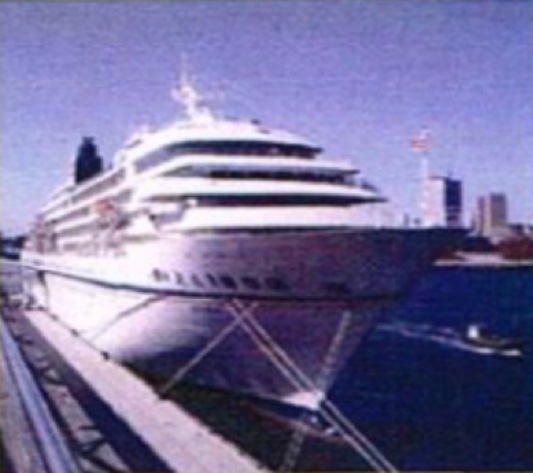 Cruise Ships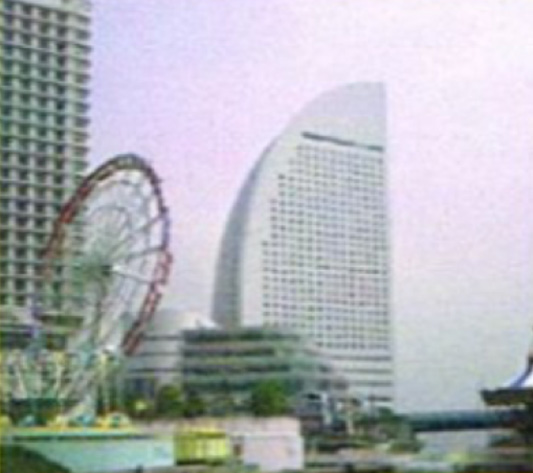 Hotels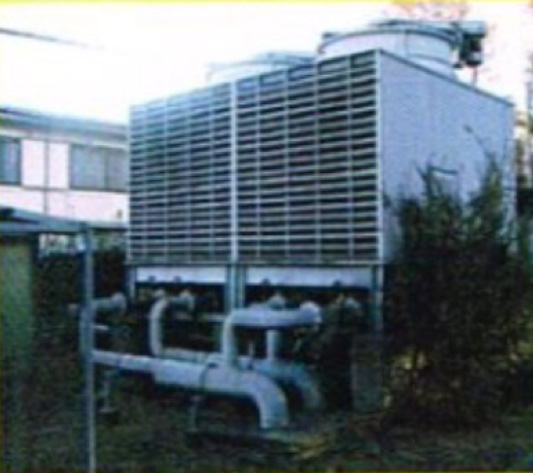 Cooling Water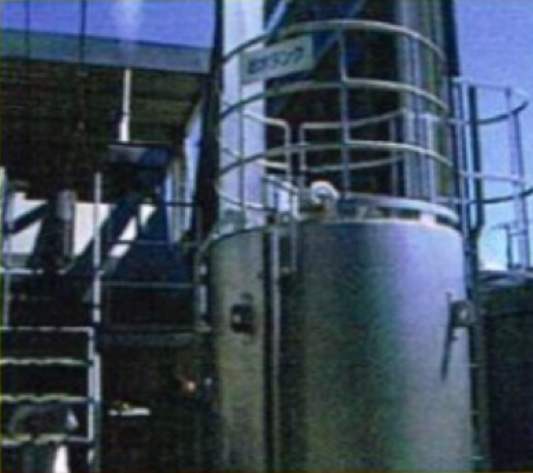 Well Water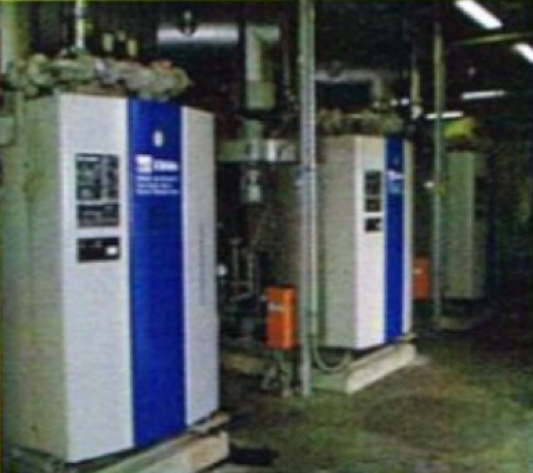 Boiler Water Pipes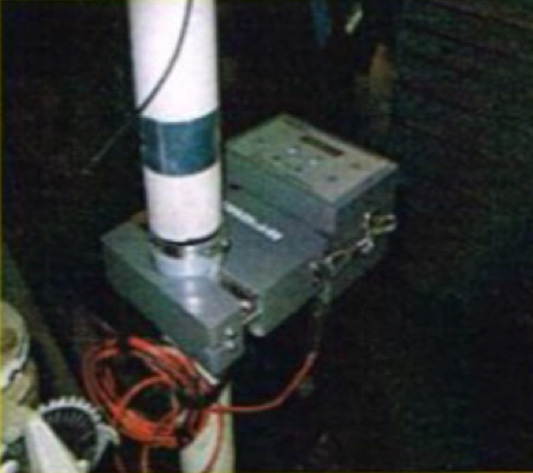 Intermediate Water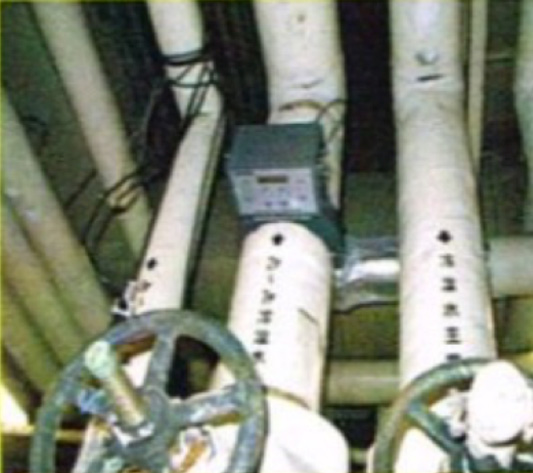 Water Heating and Cooling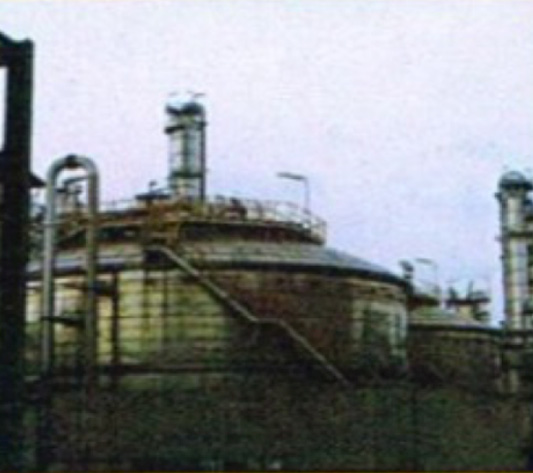 Factories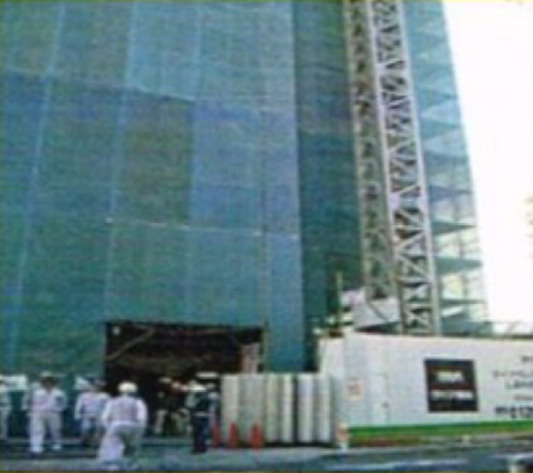 Newly Built Condominiums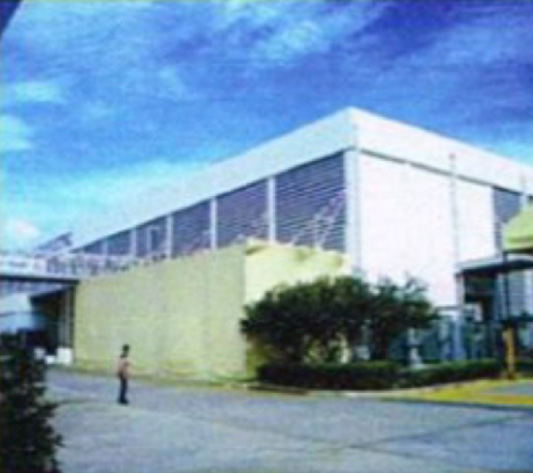 Schools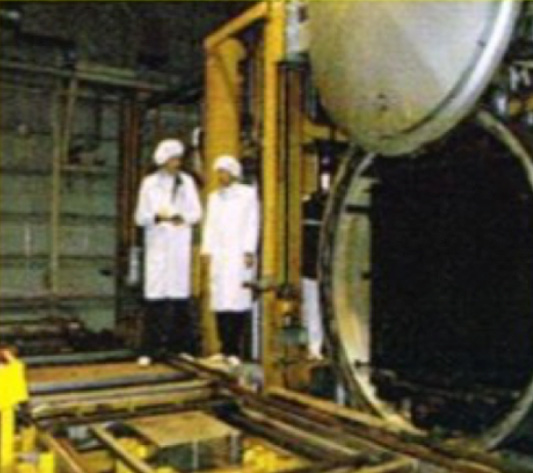 Large-scale Public Baths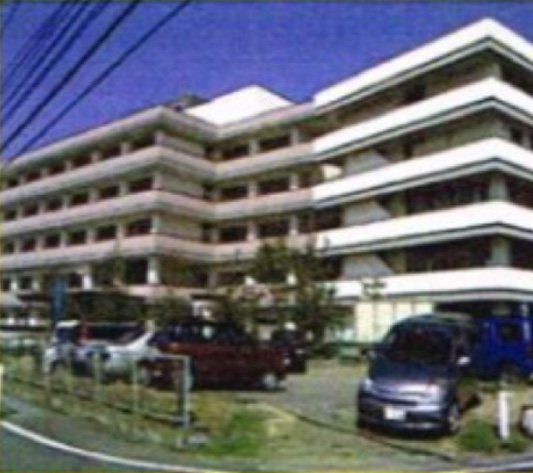 Hopitals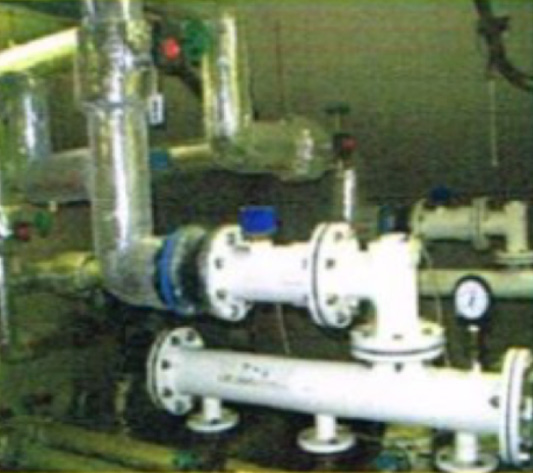 Industrial Water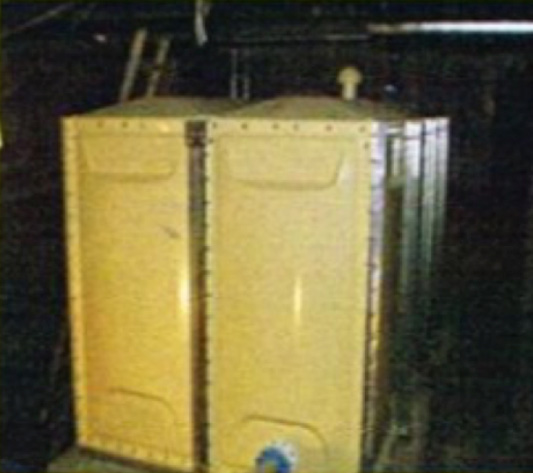 Water Suply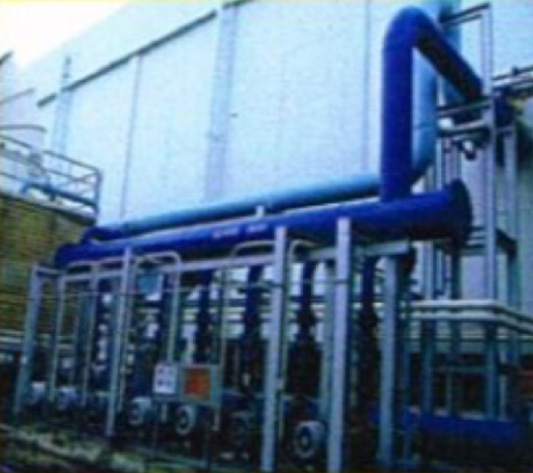 Cooling Piping System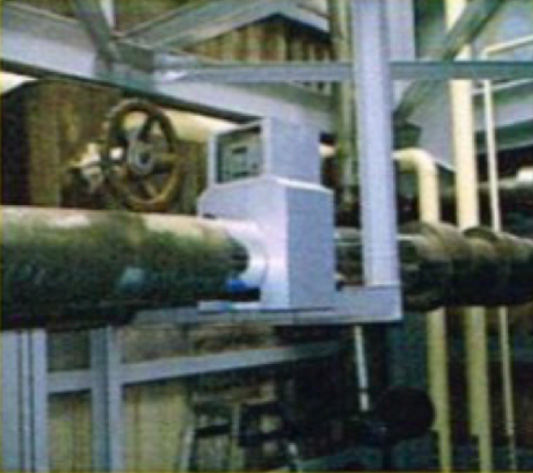 Recycled Water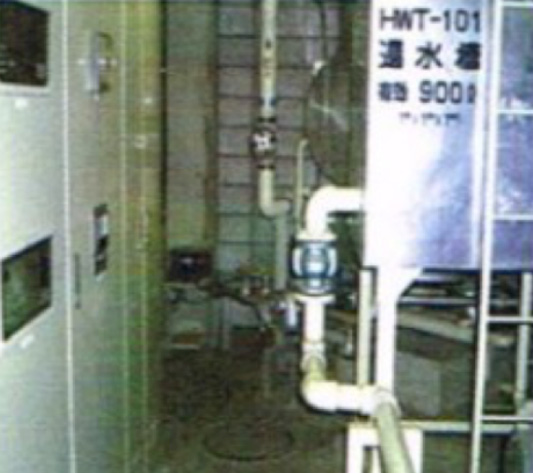 Hot-water Supply
Effects of ARIORES
Dissolving and Pealing of Scales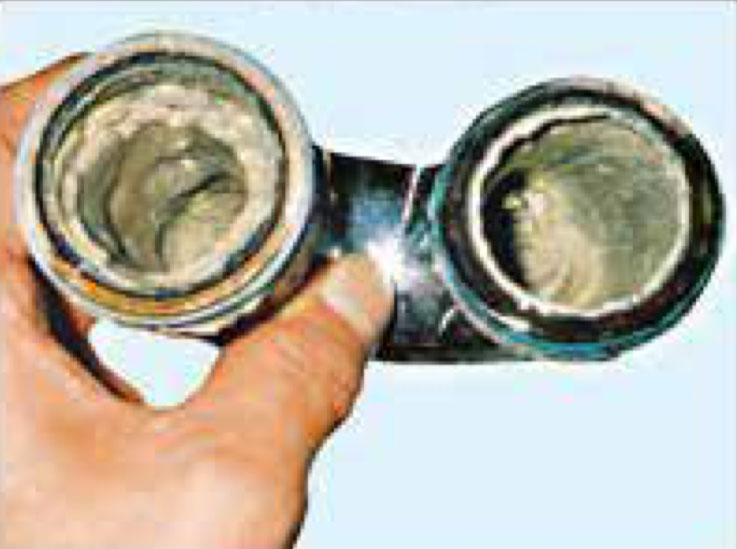 Before
A water pipe on which have developed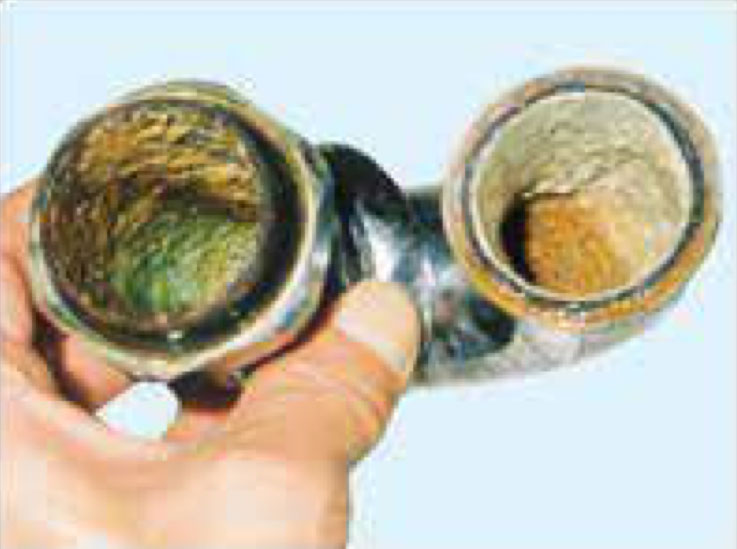 After
95 days after using ARIORES device
The 3 Major Effects of ARIORES
1. Scale, Silica
Paper Factory (scales in production line pipes)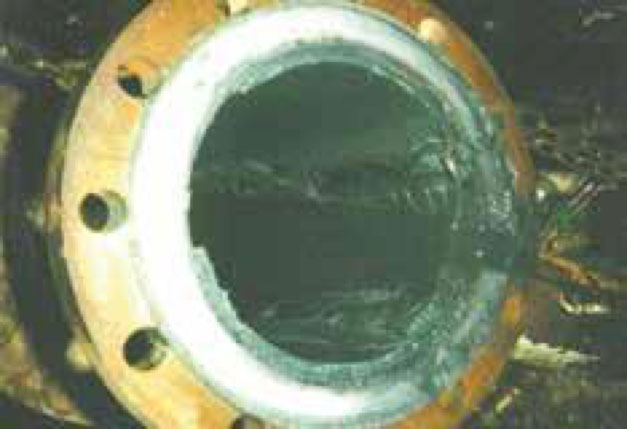 Line WITHOUT ARIORIES installed
These pipes were maintained by removing them every 4 months and removing scales with high pressure washing.
VS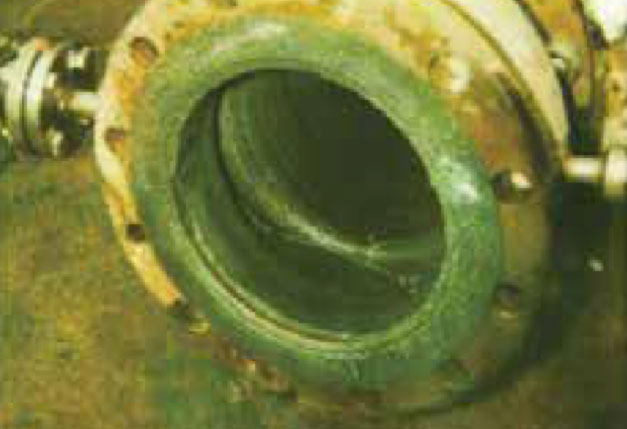 Line WITH ARIORIES installed
Fewer scales attached themselves after installing Ariores, and the frequency and cost of subsequent maintenance were drastically reduced as a result.
Office building (Scales inside cooling tower)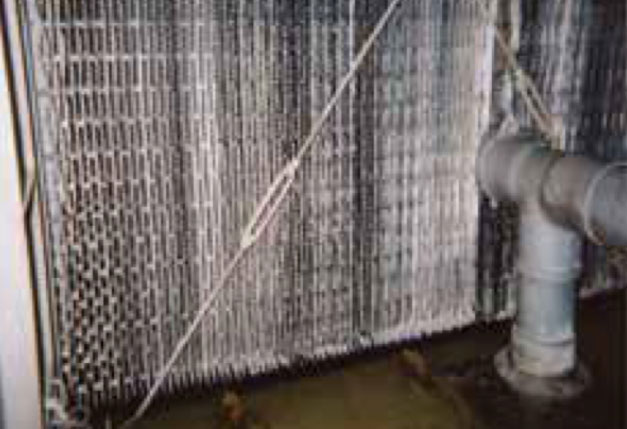 Line WITHOUT ARIORIES installed
The cooling tower was maintained by using chemicals and regular cleaning at an enormous expense because silica scales would affix themselves.
VS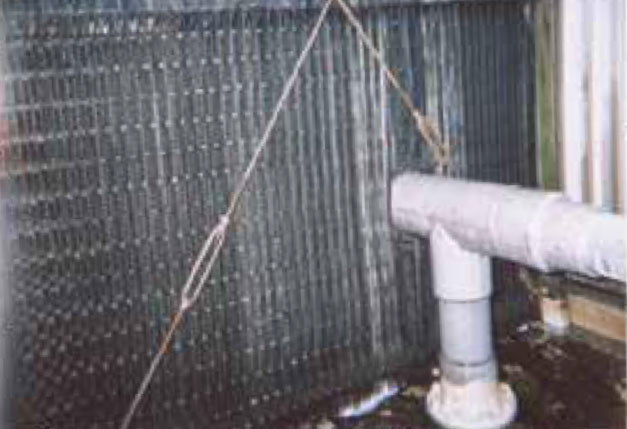 Line WITH ARIORIES installed
A great cost cutting effect was achieved by maintaining the tower without the use of chemicals and installing Ariores.
2. Rust
Building materials factory (Red rust inside compressor aftercooler)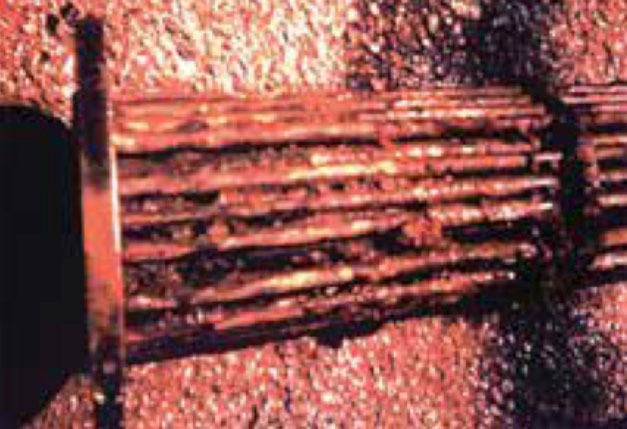 Before installing ARIORIES
To clean this after -cooler, a very long removal process was required that involved manual labour and the use of chemicals.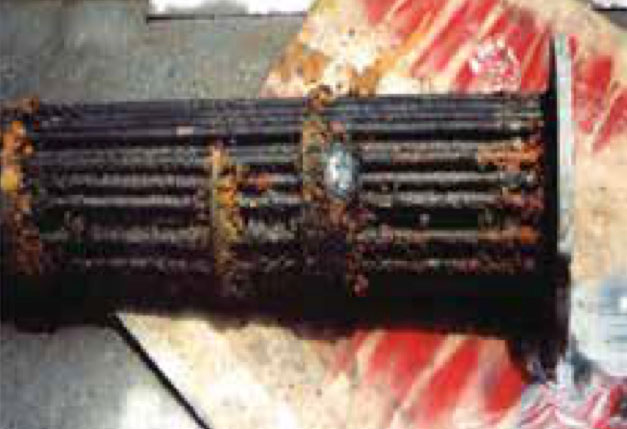 Nine months After installing ARIORIES
Red rust and scales peeled off after installing ARIORES, and further development of rust and scales was prevented.
The cooler returned to a normal state and maintenance was successfully made easier and cost effective.
3. Bacteria
Bathing facilities Test date : December 20, 2001 (Legionnaire's bacteria in bathtubs)
Examination BEFORE installation of ARIORES
Test date : December 20,2001
Water in hot water tank : 10CFU/less than 100ml met standards
Boy's bath : 740CFU/100ml failed standards
Girl's bath 600 CFU/100ml failed standards
---
Before installing ARIORES
The germs/legionnaire's bacteria in the circulating baths were managed by pouring sodium into the water, but since the sodium does not reach the biological slime in the pipes, legionnaire's bacteria can be found depending on the density of the sodium.
Examination AFTER installation of ARIORES
January 5,2002 (Ariores installed)
Ariores A model 80A, 2 machines
February 14, 2002 (examination after installing Ariores)
Water in hot water tank : 10CFU/less than 100ml
Boy's bath : 10CFU/100ml met standards
Girl's bath : 10CFU/100ml met standards
---
Effects 40 days after installing ARIORES
Biological slime peeled off along with scales after installing Ariores, and we verified many test results showing an extreme drop in the concentration of germs.
Water supply facilities
(Regular germs and bacteria found in water used at schools and wells)
Examination BEFORE installation of ARIORES
Test date : September 1,2003
2nd floor water faucet : 150,000 parts per ml
---
Before installing ARIORES
The well water is treated with sodium, but when school is out of session, the water becomes stagnant, the sodium disappears, and germs formed in large quantities, producing an intense smell.
Examination AFTER installation of ARIORES
September 1, 2003 (Ariores installed)
Ariores L model, 100A, 1 machine
December 12, 2003 (examination)
2nd floor water faucet : 0 parts per ml
---
Effects 3 months after installing ARIORES
After taking a water quality test under the same conditions (the Monday after a 2-day weekend), we did not find any regular germs 4 months after installing ARIORES, and the smell had lessened.
Example of ARIORES Construction
Pipes with Heating or Racking
(Hotels / Water Supply Pipes / Installation of ARIORES L Model 100A)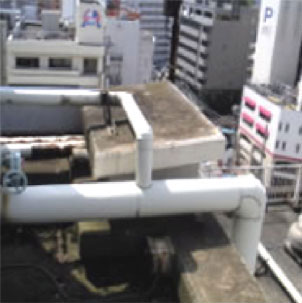 Tower part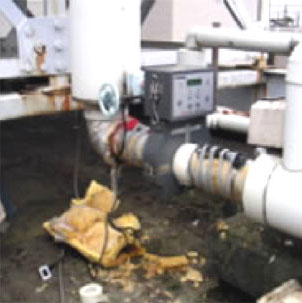 Mounting ARIORES after removing racking/ heat insulation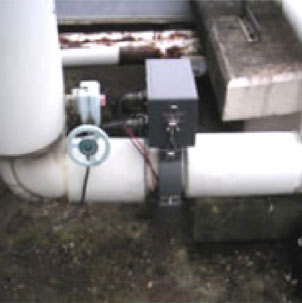 Restoringracking/ heat insulation
Steel Pipes
(Supermarkets / Cooling Pipes / Installation of ARIORES L Model 200A)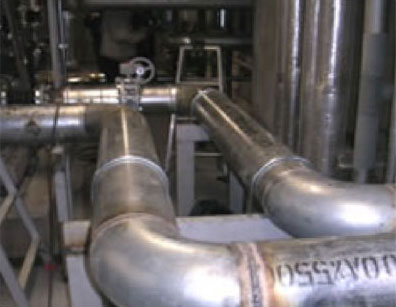 Before mounting Piping condition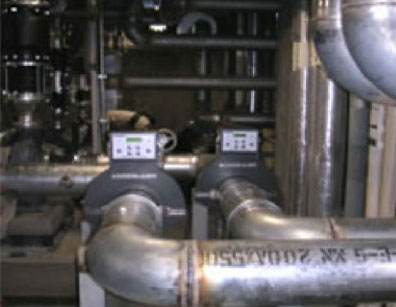 Mounting state of ARIORES
Vinyl Chloride Pipe (Bathing Facilities / Circulation Piping)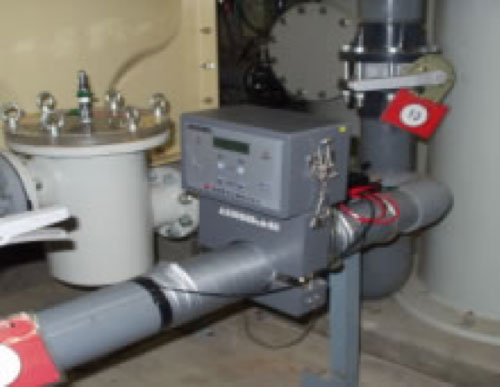 Mounting ARIORES by winding steel plate around vinyl chloride pipe
SUS Piping
(Factory/Solution Pipeline)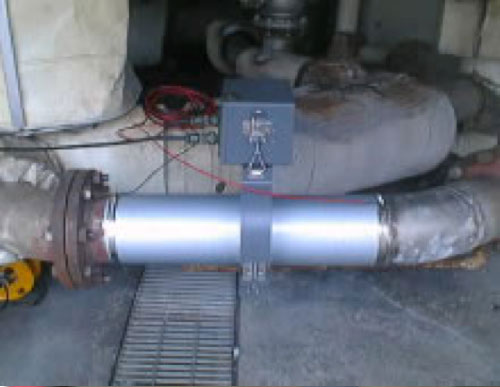 Mounting ARIORES by coating steel plate around SUS piping
Buried Pipe (Elderly Nursing Home/ Water Distributing Pipe for Well)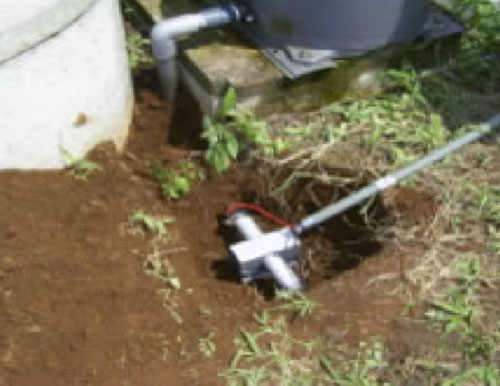 Mounting the magnetic field part of ARIORES and burying with anticorrosive treatment
Mounting Outdoors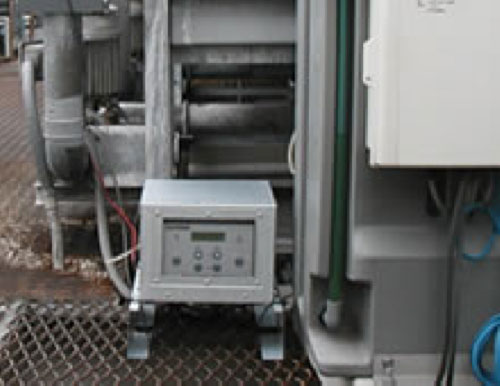 The magnetic field part of ARIORES is mounted being stored in a case